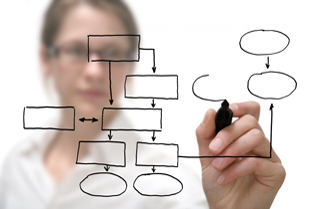 The United States Geological Survey (USGS) has created the Earthquake Hazards Program as part of an effort to reduce earthquake hazards in not just California, but all of the US. The site contains great information concerning recent earthquakes, hazard maps, notifications, and probabilities of future quakes.
FEMA's mission is to support our citizens and first responders to ensure that as a nation we work together to build, sustain, and improve our capability to prepare for, protect against, respond to, recover from, and mitigate all hazards.
The USGS is a science organization that provides impartial information on the health of our ecosystems and environment, the natural hazards that threaten us, the natural resources we rely on, the impacts of climate and land-use change, and the core science systems that help us provide timely, relevant, and useable information.
The Commission investigates earthquakes, researches earthquake-related issues and reports, and recommends to the Governor and Legislature policies and programs needed to reduce earthquake risk.
The United States Geological Survey (USGS) has created the Landslide Hazards Program as part of an effort to reduce long-term losses from landslide hazards by improving the understanding of the causes of ground failure and suggesting mitigation strategies. The site contains many great articles to help educate citizens about landslides and also contains a list of warning signs, what to do before, during and after a landslide that can help to protect people from this serious risk.
California's Megan's Law provides the public with certain information on the whereabouts of sex offenders so that members of the local communities may protect themselves and their children. The State of California's Department of Justice has provided a website that provides access to this information for over 63,000 registered sex offenders in California.
The NFIP was created by Congress in 1968 to help provide a means for property owners to financially protect themselves from the risk of flooding. The NFIP offers flood insurance to homeowners, renters, and business owners if there community participates in the NFIP.
The Department of Conservation provides services and information that promote environmental health, economic vitality, informed land-use decisions and sound management of our state's natural resources.
The NPMS Public Map Viewer enables the user to view National Pipeline Mapping System (NPMS) data one county at a time. NPMS data consists of gas transmission pipelines and hazardous liquid trunklines. It does not contain gathering or distribution pipelines, such as lines which deliver gas to a customer's home.
Downloads
This 15-page PDF is all about Home Energy Ratings (HERs).
This pamphlet describes ways to recognize and reduce lead hazards.
Provides an overview of some environmental hazards which may be found on or in residential property and which may affect residential real estate.
This booklet describes common weaknesses that can result in your home being damaged by earthquakes and steps that can be taken to correct these weaknesses.
The Earthquake Disclosure Form is required when selling a home built before 1960.